Eggcup Designs hats are made in America, the old fashioned way. Each is hand blocked, lined and trimmed from quality materials. This produces an accessory that you can wear for years.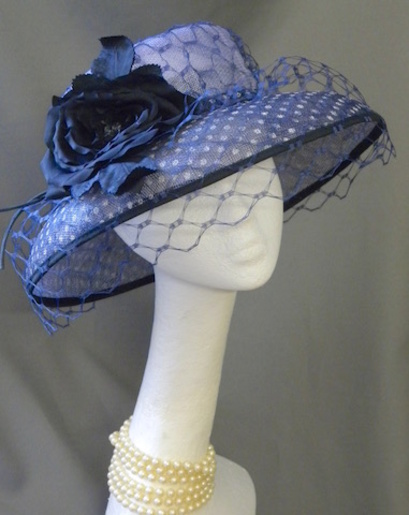 Hester 400.00 in stock 221/2'' head size

Gemina 335.00 in stock 22 1/2" head size.
Hester 400.00 in stock 221/2'' headsize
If you would like to purchase an item shown on this site please send an email with your inquiry.

conney@eggcupdesigns.com
fred@eggcupdesigns.com
sales@eggcupdesigns.com

What you see on this site is a mere sampling of a plethora of possibilities! You choose your materials, colors and trims and then our creation will be distinctively yours.